PROPOSAL FOR THE JOURNAL OF NEO-TROPICAL WILDLIFE
[Conservation, Management, Production, Utilization and Cuisine]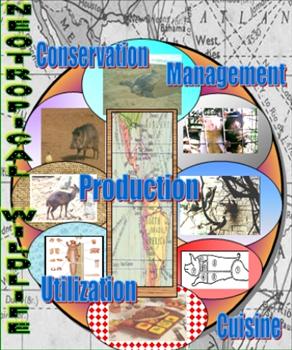 Rationale
1. The Neo-tropics contain about 33% of the world's animal diversity.
2. No wildlife and conservation Journal exists that has as its specific focus the Neo-tropics.
3. The next horizon for the Neo-tropical wildlife is the systematic study of these species and the application of all the principles that we have developed for the domestic animals, that have all been in the main non native to the neo-tropics.
4. This journal would put the UWI St Augustine Campus into the leadership position in Neo-tropical Wildlife Production, Conservation, Management, Utilization and Cuisine.
Mission
To highlight scientific and intellectual discussion on Neo-tropical Wildlife.
Objectives
1. To produce an electronic journal that would focus on Neo-tropical Wildlife [with particular emphasis on Animal Wildlife].
2. To afford workers in Neo-tropics an opportunity to publish their work in a journal that is focused on the Neo-tropics.
3. To produce a journal with contributions in Spanish, Portuguese, French, Dutch and English [the languages of the Neo-tropics].
Initiators of the Journal:

Dr. Gary Wayne Garcia

[Senior Lecturer in Animal Production & Coordinator The Open Tropical Forage-Animal Production Laboratory (OTF-APL)]

Department of Food Production, Faculty of Science and Agriculture, UWI, St Augustine]

Ms. Sharida Hosein

[Agriculture Reference Librarian, Main Library, UWI, St Augustine]

Ms. Karen Lequai

[Senior Librarian I/ Systems Manager, Main Library, UWI, St Augustine]

Ms. Angela Ramnarine

[Information Technologist/ Librarian I Main Library, UWI, St Augustine]

Ms. Stacey Syne

[M.Phil. Student, Faculty of Science and Agriculture]

Mr. Cicero Lallo

[Lecturer in Animal Production, Department of Food Production,

Faculty of Science and Agriculture, UWI, St Augustine]

Dr. Lancelot Cowie

[Senior Lecturer in Spanish

Director Centre for Latin America and the Caribbean, Faculty of Humanities, UWI, St Augustine]

Sections

Neo-tropical Wildlife Conservation

Neo-tropical Wildlife Production

Neo-tropical Wildlife Management and Economics

Neo-tropical Wildlife Health

Neo-tropical Wildlife Breeding and Genetics

Neo-tropical Animal Nutrition

Neo-tropical Wildlife Utilization

Neo-tropical Wildlife Tourism

Neo-tropical Wildlife Culture

Neo-tropical Wildlife Cuisine/ Ethno-gastronomy

Asian Tropical Wildlife

African Tropical Wildlife

Pacific Tropical Wildlife

Book Reviews
Dr. Gary W. Garcia, Ph.D.

,

Department of Food Production, University of the West Indies, St. Augustine. Updated: 1-Sep-2012