BACKGROUND
The purpose of this paper is to outline the philosophy behind The Open School of Tropical Animal Science and Production [OSTAS&P]. More information can be obtained from the link "The Solutions".
A philosophy is the search for knowledge and truth about a subject that would help to inform the activities and thoughts of those dedicated to the pursuit of this knowledge as it pertains to the subject in question. All philosophical introspection has always first begun with a question. The question that will now be posed would be:
"Why is it necessary in the year 2001 to address the issue of Tropical Animal Science and Production from a philosophical perspective?"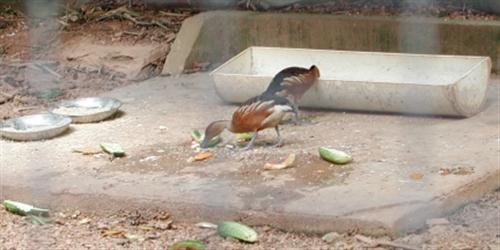 Some further questions would now follow from this first one posed. These would be as follows:
What is the nature of Animal Science?
What is the nature of Animal Production?
What is the nature of the Tropics?
Since man [ Homo sapiens ] is an animal does Animal Science also include the study of man as an animal?
Why is it, that in the world literature on Animal Science the group of animals referred to as H. sapiens have been excluded?
The latter two questions will not be addressed in this paper, but were mentioned to provoke some thought in the mind of the reader. One is now placed into the situation where even without attempting to answer the very first question posed one can be bombarded with other questions to be answered. One could therefore choose to begin at the very beginning by attempting an answer for What is Science?. This can be seen as the study of matter and things using the empirical method approach to arrive at universal truths. Modern man has further classified Science into Basic Sciences, Applied Sciences and Social Sciences. These can be further divided into different levels within each of the major fields of science as follows: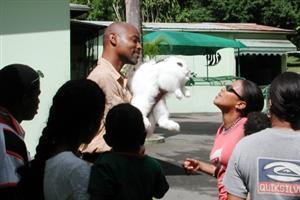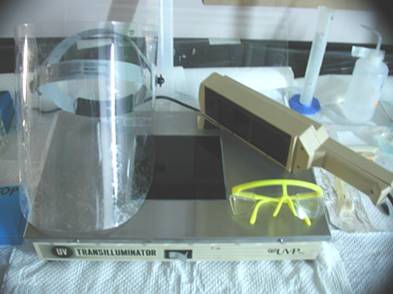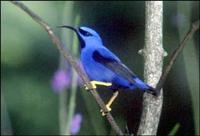 In the above classification [which could be considered universal and logical] there are several paradoxes. The one which is going to be addressed in this paper is Agriculture as an Applied Science [which includes Animal Science as a discipline], for the reasons which will follow. Agriculture is an Applied Science which attempts to apply the knowledge of the Basic Sciences for the production of food and utility for mankind from plants and animals, and for the maintenance of the environment in a sustainable manner. It, however, also has to draw very heavily on the knowledge generated from the Social Sciences as it has to do with the economics of the production process, religious attitudes towards the production and use of foods, and social policy formulation as it pertains to food production, human nutrition, poverty alleviation, and human well being. Therefore, one could and quite possibly have encountered Agricultural Experts who are Agricultural Economists or Sociologists and Rural Development Specialists but who may have very little expertise in the production side of the Applied Science. In other words they are Social Scientists who are being asked to make decisions and give advice about an Applied Science for which they have neither been trained nor equipped. It is critical that we address this at this junction in history, with the overtones and primeval emphasis of Globalization. Thus the Assumptions and Philosophy of the St Augustine School of Tropical Animal Science and Production must be resonantly articulated. One has attempted to crystallize this school of thought that was the result of work done with, and discussions held with very many people over the last twenty (20) years. Some of these thinkers and doers were or are as follows:
1] Dr. K. A. E. Archibald former lecturer in Animal Production at the Faculty of Agriculture, The University of the West Indies, St Augustine, and a graduate of the Imperial College of Tropical Agriculture and the University of London;
2] Colleagues from the Sugarcane Feeds Centre [SFC], Pokhor Road, Longdenville, Trinidad and Tobago:
Mr. Alexander Benn, Mr. P. Desmond Brunton, Mr. Floyd. A. Neckles, Mr. Cicero H. O. Lallo, Ms. June Brown-O'Garro, Mrs. Nisa Khan-Surujbally, Mr. Daniel Taylor, Ms. Lisa Martinez, Mr. William Cateau, George Murehead deseased [the first Project Manager of the SFC] and Dr. Winston Harper;
3] Foremen [the IMPERTS, those with the knowledge to make things happen and get the operations working] at the Sugarcane Feeds Centre:
Mr. Sam Seegulam, Mr. Clifford Poon, Mr. Roopnarine Singh;
4] Colleagues at The University of the West Indies:
Dr. Herb Addo [deceased Reader in International Relations and developer of the concept called the "Trialectic"; Professor Emeritus of Livestock Science, Holman E. Williams; Prof Eugene C. Cricholw; Prof Emeritius of Crop Science, L. A. Wilson; Dr Richard Braithwaite, Mr. H. Ramlal, Dr. G. Bourne, Dr A. Adogwa, Dr W. Harewood, Dr G. Brown, Dr L. Webb, Dr Lloyd Rankine, Dr. Ranjit Singh, Dr. C. Pemberton, Dr R. K. Rastogi, Dr. F. G. Youssef, Ms. Gail Young, Mr. Seemungal Deosaran; Ms. Michelle John; Dr. T. U. Ferguson;
5] Students tutored by the author:
Mrs. Roxann Brown-Uddenburg, Dr. Marlon Knights, Mr. Abraham Blackman, Mr. Quinn Baptiste, Mr. William Benjamin, Ms. Delilah Cabb, Ms. Shelly Bridgewater and all the students who have taken the B.Sc. in Livestock Production and the M.Sc. in Tropical Animal Science and Production at the UWI St Augustine;
6] People from the International Community who have written and with whom the author has had discussions and whose work have helped to influence the concept of The Open School of Tropical Animal Science and Production:
Mr. Victor Rodriguez (Livestock Scientist, Havanna Cuba), Dr Thomas R. Preston (Renowned Livestock Nutritionist and Livestock Development Activist), Dr K. A. Wellington (Specialist Dairy Breeder Jamaica Hope and Jamaica Red Pole), Dr Aston Wood (Nutritionist and former Principal Jamiaca School of Agriculture), Dr Lloyd Wiggan, Dr Lloyd Witticta (deceased ), Dr Allain Xande (President of INRA, French West Indies), Dr Gustovo Cubillos, Dr Hector Munoz (Developer of the St. Stanislaus Dairy Model, Guyana), Dr Manuel Ruiz [former director of RISPAL], Dr T. P. Lecky (deceased and the Breeder of the Jamaica Hope Dairy Cattle), Mr. S. Semple (retired Livestock Specialist, Commonwealth Secretariat, London), Mr. Gordon Holder (Livestock Development Company, Guyana), Dr. Steve Surujbally (Dairy Development Project, Guyana) , Mr Lionel Agustus James (Livestock Specialist Caribbean Development Bank), Prof E. Doefer (Animal Nutritionist and First Director of the Sugarcane Feeds Centre, Trinidad and Tobago), Prof Robert Broughton, Prof. Bruce E. Baker, Dr. L. Phillip and Mr. R. Conrard (all of Mc Donald College, Mc Gill University, Canada); Dr Hank Fitzhugh [Tropical Hair Sheep and Small Ruminant Specialist and Director General of ILRI]; [Animal Nutritionist and Small Ruminant Spaecialist, Caribbean Agricultural Research and Development Institute]; Dr Lucia Viccaro
7] Institutions, Organizations and Associations whose work has helped to advance the work in Tropical Animal Science:
Associacion Latinoamericano de Produccion Animal [The Latin American Animal Production Society-ALPA], The work of this organization over the last three (3) decades have been very instrumental in keeping the Animal Scientists of Latin America in contact with each other outside of the North-North intellectual confines;
International Livestock Research Institute [ILRI];
The FAO Animal Production and Health Papers Series which have featured some issues on non traditional domestic species;
The Caribbean Agricultural Research and Development Institute [CARDI];
EMBRAPA;
The Zoological Society of London, through their publication of the International Zoo Yearbook;
The New York Zoological Society;
The San Diego Zoo and Wild Animal Park;
The Post Graduate Foundation in Veterinary Medicine, University of Sydney, Australia;
and the AZA [Association of Zoo and Aquaria of the USA].
The mention of the above names or institutions does not in any way imply that any of them subscribe to the school of thought outlined in this paper.